Yesilcam's Iconoic actress Fatma Girik loses her life
Renowned for her roles in several cult movies, with the 60s and 70s as her most productive years, actress and former İstanbul Şişli Mayor Fatma Girik has lost her life.
Prominent movie actress and former Şişli Mayor Fatma Girik has lost her life at the age of 79. Living in Torba Neighborhood in Muğla's Bodrum district in the Mediterranean, Girik was previously treated at hospital for hypertension and disorders related to hypertension and fever in 2021.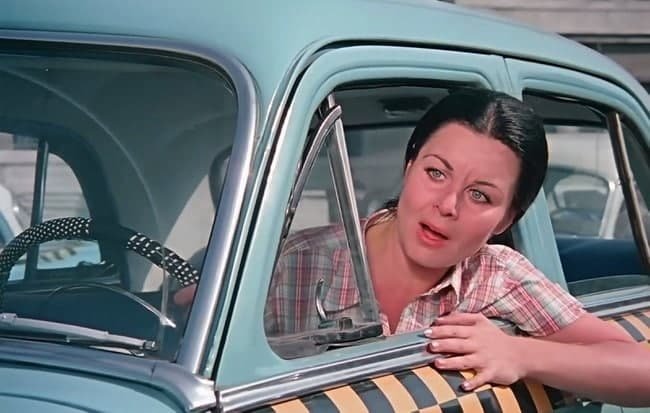 Muammer Keskin, the current mayor of İstanbul's Şişli district, has announced Girik's passing on his social media account.
"I am deeply saddened by the loss of our former Şişli Mayor, dear Fatma Girik, who is the great value of the traditional cinema of Turkey and our Şişli and with whom I found the honor of working with during my term in office as the district chair," Keskin has written on Twitter.
After Şişli Mayor Keskin announced the passing of Fatma Girik, several people have expressed their condolences on social media.
Fatma Girik, born on December 12, 1942, was an actress and politician. Together with Hülya Koçyiğit, Filiz Akın and Türkan Şoray, she is an icon for a golden age in Turkey's cinematography and is regarded as one of the four most important actresses in Turkey's cinema.
She graduated from the Cağaloğlu Girls High School in İstanbul. Her first appearance in front of the camera was as a walking lady in Günahkar Baba (Sinful Father) by Arşavir Alyanak. After a stint in small parts, she landed the leading role in Leke (The Stain) by Seyfi Havaeri in 1958.
Three years later, she became a respected movie star with her leading role in Ölüm Peşimizde (Death is Chasing Us) by Memduh Ün. She went on to star in over 180 films. Later on, she ventured into politics, becoming mayor of Şişli district in Istanbul between 1989 and 1994.
With the 1960s and 70s as her most productive years, Fatma Girik was renowned for her roles in several cult movies in Turkey, such as 1981's Kanlı Nigar (Bloody Mary) and 1962's Yılanların Öcü (Revenge of the Snakes) and in various TV shows. (AÖ/SD)