Five Russian men fleeing military conscription have been living at a South Korean airport for months | CNN

Seoul, South Korea
CNN
 — 

Five Russian men who fled the country after Moscow's military mobilization order last September have been stranded at South Korea's Incheon International Airport for months after authorities refused to accept them.
Three of the men had arrived in October, with the remaining two in November, said their lawyer Lee Jong-chan.
Lee said that their applications for refugee status were denied by the South Korean Justice Ministry – leaving them stranded at the departure area for months while awaiting a ruling on their appeal. "They are provided with one meal a day, which is lunch," Lee told CNN. "But for the rest of the day they live off bread and drinks."
The men are able to shower but have to wash their clothes by hand and are unable to leave the departure and duty-free areas, he added.
"They have limited access to medical care (and) no support for their mental health which is important considering their precarious situation," he said.
The "partial mobilization" of Russian citizens to fight in the country's war on Ukraine generated angry protests and prompted a mass exodus when it was announced last September. Many scrambled across land border crossings or bought air tickets out of the country.
Collective data showed that more than 200,000 people fled Russia for Georgia, Kazakhstan and the European Union in the first week after mobilizations were announced.
"I don't support what's going on so I just decided that I had to leave right away," one man who left for Belarus previously told CNN.
"It feels bad because a lot of my friends, a lot of people don't support the war and they feel threatened by what is going on, and there is no democratic way to really stop this, to even declare your protest," the man had said.
Men up to the age of 60 with no criminal record are eligible for military conscription. Prior military experience is not always required.
Soldiers who refuse to fight and return to the front line are reportedly held in basements in occupied Ukrainian territory and face charges of desertion, according to their families.
Only those convicted of sex crimes against minors, treason, spying or terrorism are exempted from conscription.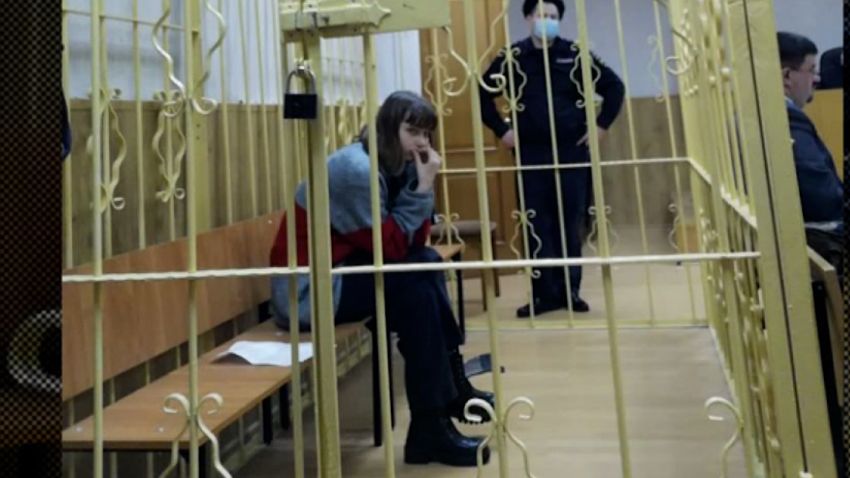 Russian teen faces years in jail over social media post criticizing Ukrainian war
South Korea's Ministry of Justice has dismissed the men's applications as "not being worthy of evaluation" – on the grounds that refusal of conscription was not a reason for refugee recognition, according to their lawyer Lee.
Their refusal to serve in the Russian military "should be recognized as a political reason" considering that Russia's invasion of Ukraine was "condemned by international law," Lee said.
Rights groups have called on the South Korean government to accept the men as refugees.
"Those who apply for refugee status upon escaping political and religious persecution from their home countries have rights to protection under international law," read a statement from a South Korean rights advocacy group. It was highly likely that the men would be "detained or forcibly drafted" if they returned home, the group added.
"They are political refugees who face persecution."
The men have appealed the decision and three of them are set to face their first ruling on January 31 – during which a court will decide if their case is "worthy of evaluation," Lee their lawyer said.
If the court rules in their favor, the Justice Ministry will then have to review the men's applications for refugee status.
Military conscription is a sensitive issue in South Korea, where military service is mandatory for all able bodied men between the ages of 18 and 35.
Not even the country's athletes or K-pop superstars are exempted from military service. Conscientious objection, which was illegal for decades, was not allowed until a landmark ruling in 2018. However, religious groups have continued to voice concerns about forms of "alternative service" that involve working in correctional facilities for three years.